Microbrewery Fermentis 500g
We stock the outstanding Fermentis Yeast range. It's perfect for brewing any beer! Buy here at Geterbrewed. Delivery throughout UK and Ireland!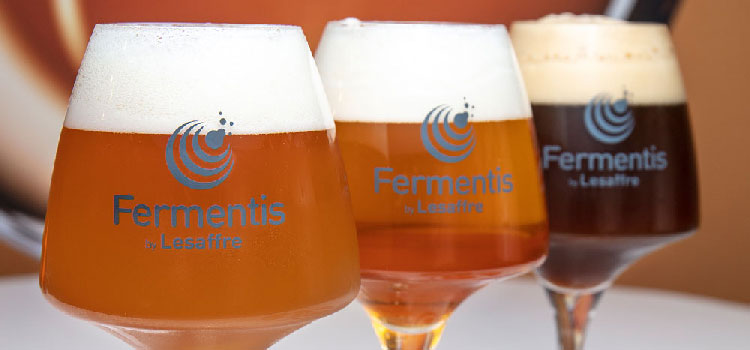 Geterbrewed is proud to be the official distributor of Fermentis yeast in Ireland.
Fermentis works with professionals worldwide in the beer, cider, wine, spirits and other fermented beverages industries. Their offerings encompass almost every need, from safeguarding production to delivering desired sensory characteristics.


Striving for excellence
Based in Northern France, Fermentis is a business unit of the Lesaffre Group: an international leader in yeast and fermentation solutions.
Expect the highest reliability and stability standards over time - traits the market associates with Fermentis products. For over a century and a half, the Group has centred on yeast and its many applications, developing superior-quality yeast strains. Fermentis utilises only the finest quality natural, delicate, living microorganisms to craft their goods.
Best-in-class services
On top of providing outstanding products, Fermentis aims to share its most precious asset: knowledge. As fermentation is a complex craft, they offer specialised expert advisors worldwide who can provide guidance and advice. The Fermentis Academy serves to expand and distribute its product know-how by providing staff training and granting access to research laboratories and manufacturing facilities. For Fermentis, service truly means something.
A pragmatic strategy
Stéphane Meulemans was appointed head of Fermentis in 2014 and immediately enacted a strategy to invest in people, research, marketing, communication, education, and services. Their priority has been to supply customers with essential solutions by consolidating and innovating. This initiative has led to tremendous growth for Fermentis, resulting in numerous product releases and new offices in China, India, and Brazil. Fermentis is present or represented by distribution partners in over sixty countries. With many more plans in the pipeline, this is only the beginning for Fermentis.