Geterbrewed stock a range of homebrewing products that facilitate fermenting under pressure. We will be featuring a range of new innovative products and videos to showcase this topic as we see the homebrewing industry moving more towards this type of fermentation.
We want to highlight a range of products that we feel make it simple to get you started with fermenting under pressure, the fermzilla range is an economical way of pressurised fermentation and you can also see through the bubble and watch fermentation taking place. A considerable saving on stainless steel uni tanks.
The introduction to Fermzilla Starter Kits
Geterbrewed stock a wide range of Fermzilla equipment and in our latest youtube video we are showing how a 35 litre fermzilla starter kit works and what extra pieces of equipment you will need to effectively ferment under pressure.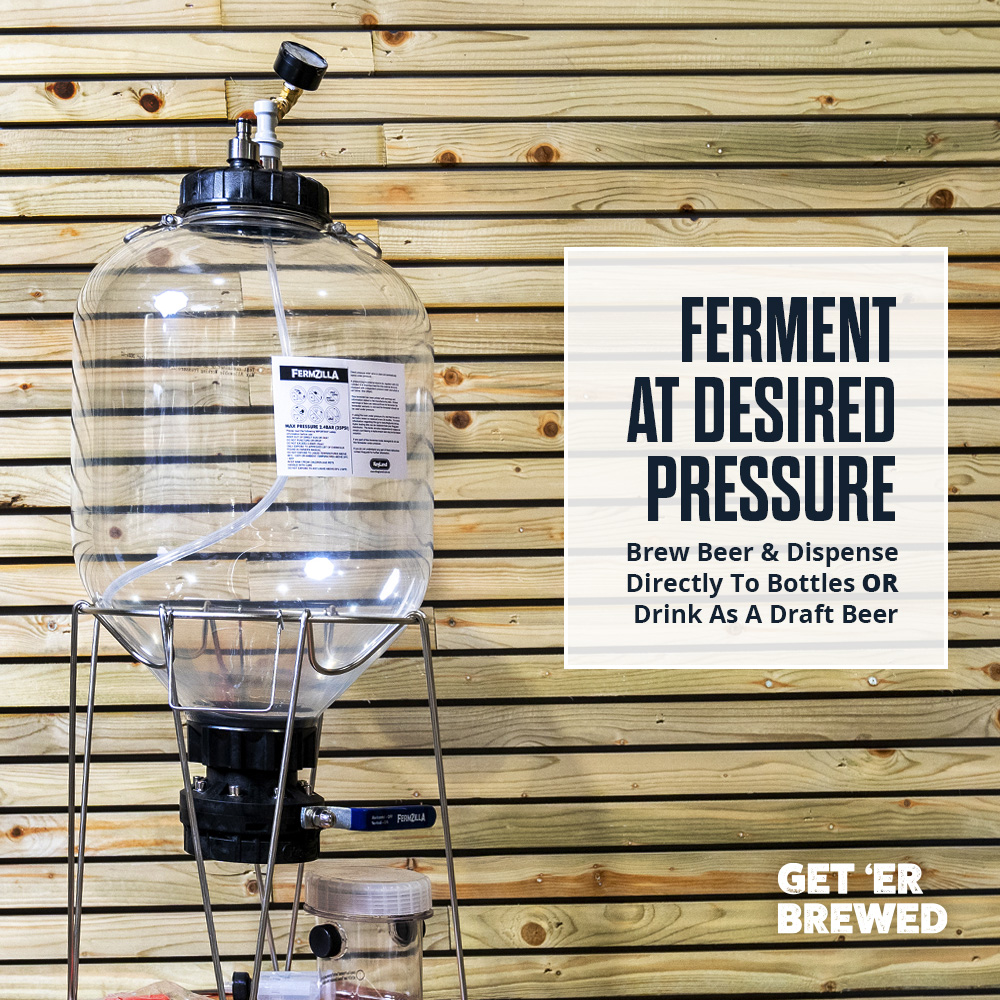 Fermenting under pressure allows you to ferment faster and at higher temperatures, an option is to read the instructions on your yeast and ferment at the higher end of the temperature range.
The fermzilla pressure kit comes with a float and dip tube, this attaches to the beer out carbonation cap. The ball lock connector with the 2 bar pressure release value/spunding valve fits onto the gas carbonation cap.
You can also dispense straight out of the fermenter, the benefit to fermenting under pressure means you can brew NEIPA, IPA's and hop forward beers without the risk of oxidising.
The Fermzilla range not only allows you to view the fermentation take place but it is significantly cheaper than Stainless Steel uni tanks. This is the introduction to a series of blogs on fermenting under pressure but if your interested in buying a starter kit we have added the product links below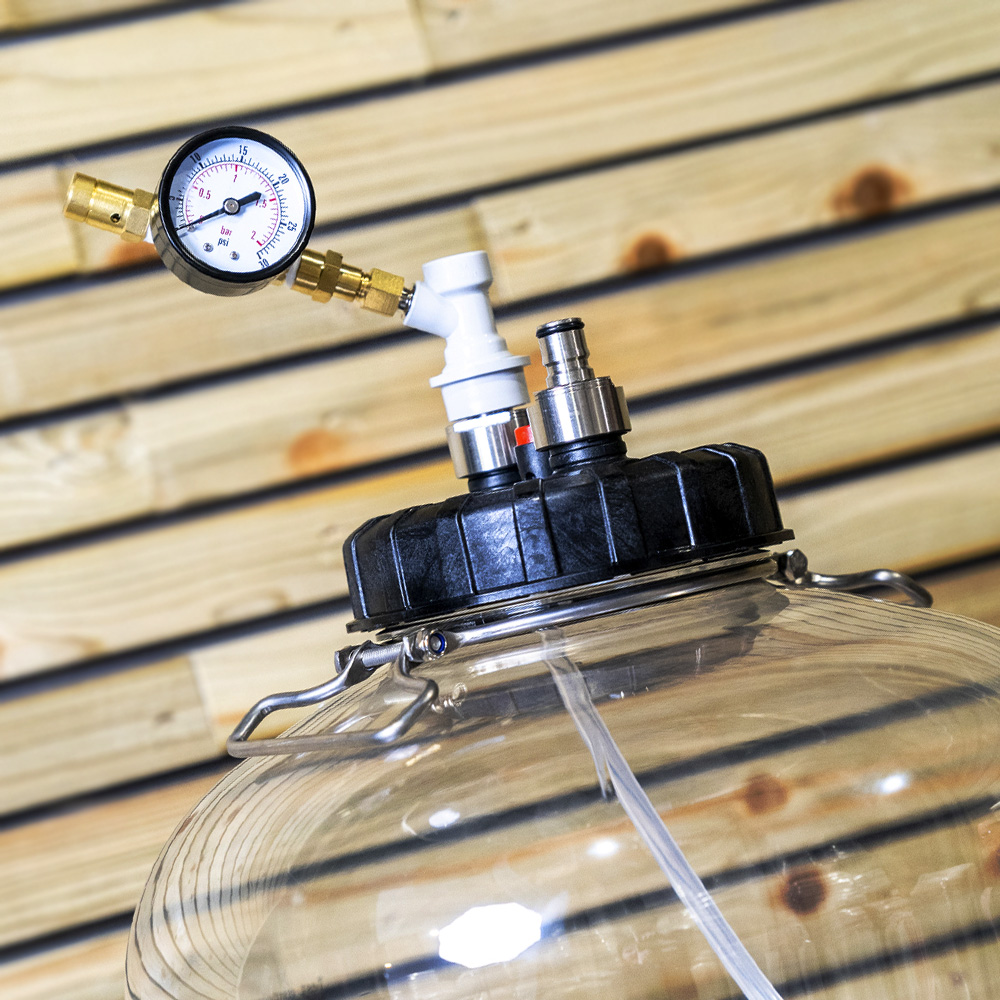 Fermzilla – lots of sizes available links below to 35 litre version https://www.geterbrewed.com/fermzilla-35-litre-starter-kit/ https://www.geterbrewed.ie/fermzilla-35-litre-starter-kit/
Fermzilla Pressure Kit
https://www.geterbrewed.com/pressure-kit/ https://www.geterbrewed.ie/pressure-kit/
Ball Lock Connectors
https://www.geterbrewed.com/ball-lock-disconnect-1-4-mfl-liquid/ https://www.geterbrewed.com/ball-lock-disconnect-1-4-mfl-gas/ https://www.geterbrewed.ie/ball-lock-disconnect-1-4-mfl-liquid/ https://www.geterbrewed.ie/ball-lock-disconnect-1-4-mfl-gas/
2 Bar Pressure Release / Spunding Valve https://www.geterbrewed.com/pressure-release-valve-en/ https://www.geterbrewed.ie/pressure-release-valve-en/