Delivery Information
The Delivery Experience
The aim is to give our customers the best possible delivery experience. Fast & Reliable delivery partners complement our target to have all orders dispatched within 24 hours. We have a team of experienced warehouse operatives that prepare each individual order with pride, plus every order is checked for accuracy. We have a purpose-built production facility that allows us to ensure your order is packaged professionally, all clearly identified with the Geterbrewed branded boxes. Geterbrewed offers a professional service, ensuring customers' orders are safe and well-protected. We palletise & ship parcels directly to our courier partner's hubs to expedite orders quickly.
Geterbrewed Haulier Options:
Domestic Service from DPD
Premium Worldwide Service from DHL
Pallet shipping for large orders with Liam Connolly Roadfrieght

---


DPD Delivery Policy at Get Er Brewed
We offer Nationwide next-day parcel service throughout NI & ROI. We offer 2-3 day delivery and Next Day Delivery throughout Mainland UK.
Standard Information
Your order will be dispatched from our warehouse and delivered by DPD
Independently monitored high security, closed transit system ensures a secure service.
Swift, safe & reliable service with a proven track record.
Excellent value for money.
Please find services and rates, and transit times below
Online Management Delivery Platform with Realtime delivery options
Text notifications with parcel tracking & proof of delivery.
DPD Notification System
DPD offer an interactive predict delivery notification system and management of the delivery solution, which includes all destinations:
Email & SMS Pre Alerts with 1-Hour Delivery Window
The weight limit is 30 kilos, either by volumetric or actual, whichever is greater. (Remember a large packing box weights 1kg of that total weight)
County:
Please ensure to select County for your area to ensure there are no unexpected delays.
Standard Delivery Times:
Delivery time is calculated in business days.
Standard DPD Shipping Rates: A minimum rate of £5.99 (Ni and ROI) will be charged for all goods and a minimum of £6.75 for UK orders.
Orders received before 1 pm will be shipped, in most cases, the same day. DPD is responsible for the goods during transportation.
NB: We try our utmost to package professionally and keep your items as safe as possible. If your parcel arrives damaged, please ensure you sign for it as received damaged and send us a brief description of what's happened and a few pictures so we can provide the courier with feedback to resolve.
DPD Destinations and Delivery Times
| Shipping Destination | Shipping Cost | Delivery time |
| --- | --- | --- |
| Northern Ireland | £5.95 - €6.60 | Next Day |
| Ireland | £5.95 - €6.60 | Next Day |
| UK Mainland | £6.75 - €7.50 | 2-3 days |
| UK Mainland | £14.95 - €16.60 | NEXT DAY SERVICE |
Any Questions?
Contact our FREE PHONE Customer Services Number 0800 2289 433
---


DHL Delivery Policy
When you choose Express delivery by DHL, your order will be dispatched with the On Demand Delivery (ODD) Service. This is a premium service with the global leader in express worldwide delivery, offering fully digital customs clearance.
Please Note: DLH needs a Postal Code to deliver to you. Please ensure that this information is provided.

ODD will provide you with email/SMS updates about your shipment's progress and estimated delivery date/time.
When the shipment doesn't fit your schedule, the 100% free service enables you to choose the time and place of delivery.
Giving you maximum flexibility and greater control over your shipment.
DHL Benefits:
Fast and secure parcel delivery.
Free tracking information of your parcel by text, phone and online.
Door-to-door delivery.
Customer signature on delivery (where available).
Timed option to specific postcodes (Please order before 1 pm for next-day delivery, i.e. pre 9 am, pre 10.30 and pre-noon delivery GMT for same-day dispatch.? Any orders made after this point will be dispatched the next working day.
DHL ensures customer service 24 hours a day, seven days a week, 365 days a year in many countries.
Offering the UK and international delivery.
For over 70kgs weight or volumetric weight, there are surcharges and any one piece over 120cms.
DHL ODD Delivery offers flexible delivery options:
Deliver my package on Another Day: Scheduled delivery
Deliver my package to Another Address: Alternate Delivery to work or family.
Deliver my Package at a Safe Place: Authorise Shipment Release.
Deliver my package with Neighbour: Leave with neighbour, reception or guard.
Deliver my package at a DHL Service Point: Hold for Collection.
Request my Hold My Package: Vacation hold safekeeping for up to 30 days.
If you choose Express Delivery, you will receive a notification from DHL EXPRESS ON-DEMAND DELIVERY
DHL EU / EEA / EFTA Economy Destinations and Delivery Times
| Shipping Destination | Service | Delivery Time |
| --- | --- | --- |
| Ireland, Netherlands, Belgium, France (Paris), Germany (Frankfurt, Cologne), Luxembourg | Economy | 2 - 3 Days |
| France (All other locations), Germany (All other locations) | Economy | 2 - 3 Days |
| Bulgaria, Croatia, Czech Republic, Estonia, Greece, Hungary, Poland, Malta, Lithuania, Latvia, Slovenia, Slovakia, Romania | Economy | 2 - 3 Days |
| Denmark, Finland, Portugal, Spain, Italy | Economy | 3 - 4 Days |
| Switzerland (EFTA) | Economy | 3 - 4 Days |
| Liechtenstein (EEA), Iceland (EEA) | Economy | 4 - 5 Days |


DHL EU & EEA Express Shipping Destinations and Delivery Times
| Shipping Destination | Service | Delivery Time |
| --- | --- | --- |
| European Countries | Express | Next Day |
| EEA Countries | Express | Next Day |
| EFTA Countries | Express | Next Day |


Any Questions?
Contact our FREE PHONE Customer Services Number 0800 2289 433
---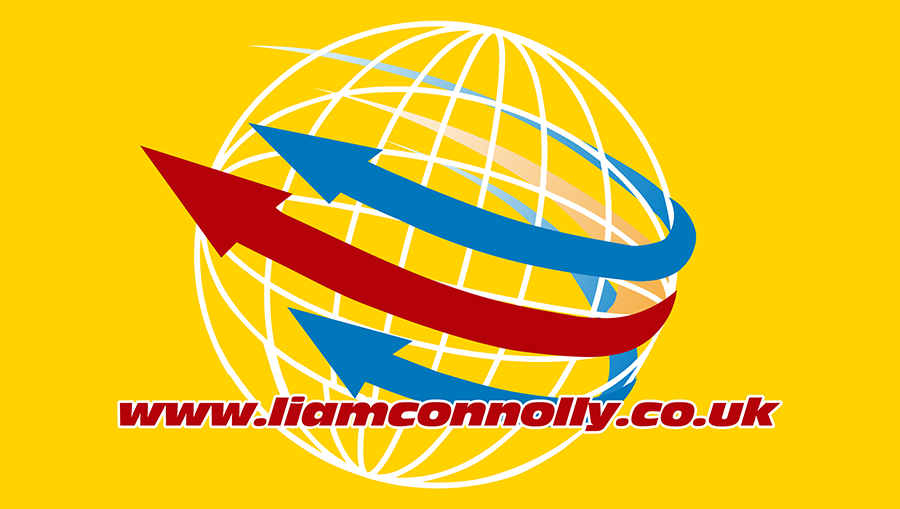 Pallet shipping
We offer full pallet shipping for large orders. Our pallets are expertly wrapped and strapped to ensure safe transport. We have daily collections from Liam Connolly Road Freight for professional transporting your goods through the UK and Irland.
The options for pallet shipping will be seen on the Checkout Page, and the cost is calculated to your delivery address. If you don't see the option, you could fall out of the pre-calculated areas. Please contact us, and we will gladly get a quote from our preferred road freight services.
Pallet shipping info
For collection on the booking day, the order must be placed before 11.00 AM.
Northern Ireland & Ireland: Next-day service.
UK Mainland: 48-hour service.
Shipping costs are automatically calculated by postcode.

Max Height Per Pallet: 2.2 meters.
Max. Weight Per Pallet: 1 Tonne.
---
Any Questions?
Contact our FREE PHONE Customer Services Number 0800 2289 433