Hops, Yeast and Malting Barley – The Raw Materials of the Brewery Industry
Two of the essential raw materials of the brewery industry are hops and malting barley. Hops are flowers grown on hop bines, and malting barley is a grain used for brewing beer. Both of these ingredients have a variety of uses in the brewery industry. They provide flavour, aroma, and stability to the finished product. In this blog post, we will explore hops and malting barley's role in beer production.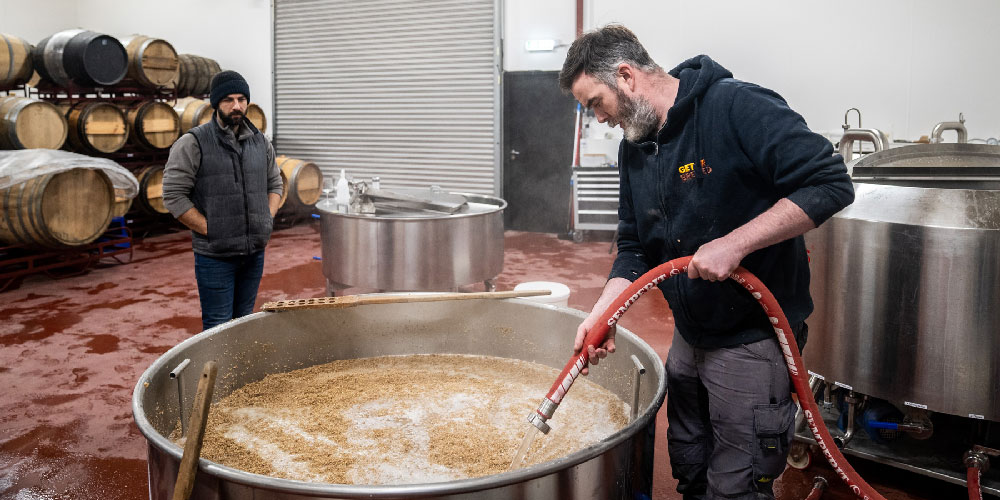 The colour, flavour, and foam properties of beer depend on the malting barley supply used in the brewing process. Malt is essential for producing beer, providing the sugars that enable fermentation. Additionally, the health aspect of beer can be improved by using malt with a higher degree of enzymatic activity.
At Geterbrewed, we can sell malt to you in its whole form or crushed. If the malt is crushed, a professional grist analysis is carried out using a shaker box. In doing this, the grist fractions are calculated to ensure you receive the correct crush for your specific brewing requirements.
We stock top-quality malts from Crisp Malt, Dingemans Maltings and Weyermann. So you can be sure you are getting the best ingredients for your brewing needs. Alongside our malt supplies, we also provide yeast, brewing process aids, and brewery packaging products. All in one place, so you can find everything you need for your brewery.
Geterbrewed rotates large volumes of malt through their warehouse, so you always get fresh malt with a good shelf life.
Geterbrewed works directly with hop farmers and the largest global hop merchants to ensure they have a diverse portfolio of hop products. As a trusted hop merchant, they ship hops all over the world. From agronomy, breeding, and preparation through to propagation, baby hops, growing, flowering, and cone maturation, Geterbrewed gets immersed in all the stages of hop production. After harvesting and sorting, their hops are dried, cooled, baled, selected for shipping or cold storage, pelletized, and extracted for downstream use.
Quality packaging and logistics are also important considerations for Geterbrewed. The company conducts extensive research and development and provides customers full support when using their products. Geterbrewed understands the brewing process and brewery needs that go into making great beer. We care about the quality of the hops you brew with. Taking great pride in providing the best quality hops that enhance the flavour of yeast and bring life to every pint.
Geterbrewed cares about the quality of the hops you brew with.
The brewing process wouldn't be complete without yeast. Yeast is a vital part of the beer brewing process. However, it wasn't until Louis Pasteur identified yeasts as living organisms that brewers began to understand their role. Brewers use two types of beer yeasts: ale yeasts and lager yeasts, which are distinguished by their temperature preferences. The more recently developed domesticated yeast is a hybrid of ale and lager yeasts and is widely used in commercial breweries. The choice of yeast strain depends on the characteristics of the beer desired. Such as attenuation and flocculation, as well as the specific brewing process aids needed.
At Geterbrewed, we distribute yeasts for commercial brewers from AEB Brewing, Lallemand and Fermentis. You can be assured that you are getting the highest quality ingredients for your brewery. You can also order liquid yeast pitches with frequent homebrew orders placed with Wyeast Laboratories and White Labs. We hold significant stock of yeast, which is professionally cold-stored and available for express dispatch. Our selection of brewery packaging products, plus our unbeatable prices, make Geterbrewed your one-stop shop for all your brewery supplies.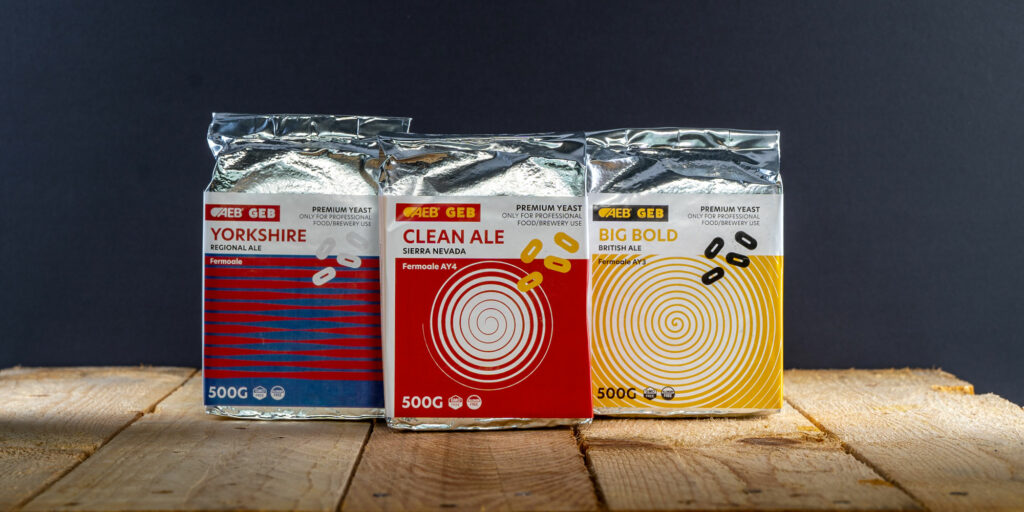 Water is essential to beer, making up around 95% of its contents. The water quality will affect the final beer product, so water treatment is crucial to produce a good quality beer. Water treatment seeks to correct undesirable water content and add in any missing desirable content. It is important to remove chlorine and chloramine from the water as these can cause off-flavours in the finished beer. Alkalinity caused by carbonate and bicarbonate can influence the mash pH. This can be removed by reacting with an acid such as phosphoric acid.
An online water calculator can help calculate all the additions needed for your brewing process aids. Acid may need to be added to reduce the pH when brewing a pale ale. Sodium carbonate may need to be added to increase the pH when brewing a dark beer. To get the best results, it is recommended that you have your brewing water analysed. Geterbrewed can provide this service and will provide you with a detailed report on your brewery packaging water's composition.
There is a wide range of beer packaging products for large-scale breweries, microbreweries and homebrew projects. From 330ml bottles to 500ml bottles, including multiple colours of caps. These come in boxes of 10,000, allowing you to stock up in one go. The right packaging can help improve the beer brewing process and offer brewery packaging solutions for various beers. Brewing process aids such as bottle cappers and label applicators can be used to ensure that the beer packaging process runs smoothly. Choosing the right brewery packaging can ensure that your beers look professional and appealing to consumers.
At Geterbrewed, we offer competitive pricing on grains, hops, and yeast. Express ship daily all the raw materials used in the brewery industry. Our microbrewery prices are only visible once you have been granted wholesale access. To gain access to these discounted prices, you'll need to sign up with your name and email address and provide some extra details. If you already have an account with us for homebrewing, please contact us so we can grant you Microbrewery access.
To register as a Microbrewery, we'll need to gather some extra information from you, such as brewers' licence details and relevant approvals, allowing us to do a quick due diligence check. Alongside our grains, hops, and yeast offerings, we also stock brewing process aids and brewery packaging products for all your needs.
Geterbrewed holds stock of a huge volume of brewery products that can be express shipped to ensure you achieve your desired production schedule.
Checkout our Youtube video explaining how easy it is to use the new online ordering service: