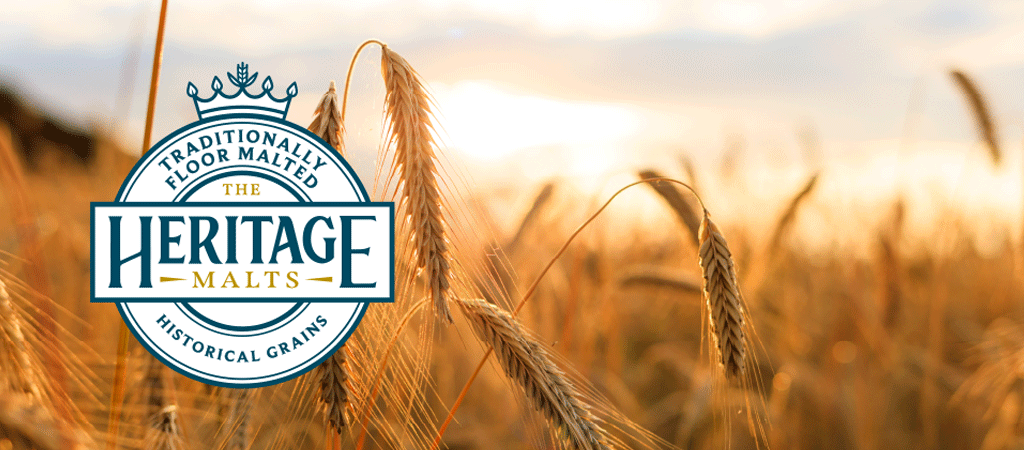 The heritage malt program is brought to life by our distribution partner Crisp Malt. Crisp has allowed us to supply brewers with genuine malts that date back to the 1800s.
Heritage Malt is a malt variety that was used commercially hundreds of years ago. These malts bring a richness of flavour and complexity not found in modern malting varieties. The malting process for these malt varieties is carried out in a traditional way. The number 19 Floor maltings at Crisp is used to process the malt. The same way they did in times gone by.
Making Heritage Malt is very time-consuming and requires significant effort and dedication with a talented team of Farmers, Agronomists & Maltsters. Heritage Malt is available from Geterbrewed. However, credit for the dedication goes to the team at Crisp for bringing some amazing malt varieties to life.
Geterbrewed has used some Heritage Malts in Our Brewery to Foeder-age the beers and allow the complexity to develop. Patience will allow us to see the results of using these beautiful malts.
The Heritage Malt Range

Checkout the range of Malts available from Geterbrewed:
Checkout our youtube video on Heritage Malt
We strongly believe that these malt wills come back into trend and allow brewers to experiment with complex malt flavours that blend with modern day brewing equipment to deliver impressive results.
Check out our YouTube Video about Heritage Malts.