There was a necessary price adjustment in the hop industry this year, we saw a lot of the most sought after varieties drop in price. This wasn't all good news as some brewers and hop merchants had contracted at a higher price. That meant selling at a very low margin and on some occasions selling at a loss.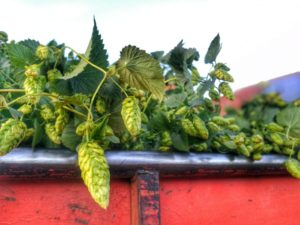 Geterbrewed brought some incredible value to the microbrewery community and used their buying power to drive down pricing for the homebrew community too but times are changing.
The hop harvest was good in some regions but equally it was very poor in others, drought and other issues have caused some difficulties and we expect a rise in the cost of alpha/bittering hops especially from Germany going into 2019.
If you benefited from the lower hop prices and didn't have a contract then well done and hopefully you enjoyed that rarity from the hop industry but don't be fooled into thinking this will happen again next year, the availability of the most sought after hops is going to be reduced.
The structure of how hops are distributed is changing, thankfully Geterbrewed invested significantly in increasing our cold storage this year and are recognised as leading the way in Ireland as the number one hop supplier. That means we are trusted to distribute as we have the ability to correctly handle hops.
Geterbrewed have also built some special relationships with hop farmers that allows us to buy hops direct from the farm.
If you own a brewery and want to secure a consistent supply then we recommend you get yourself a hop contract. Geterbrewed will provide hop contracts for hop supply in Ireland allowing you to keep pricing and costs stable and consistent
It is highly unlikely that there will be the same amount of surplus hops available in the coming year. Many brewers now spot buy hops as they are constantly changing recipes and say they don't need a consistent supply of the same hop varieties.
I would urge caution with this approach, if you want to have a look at securing some hops for your brewery for next year, its a good time to talk now don't leave it too late to get a hop contract.