French & Jupps: The Best Roasted Malt Specialists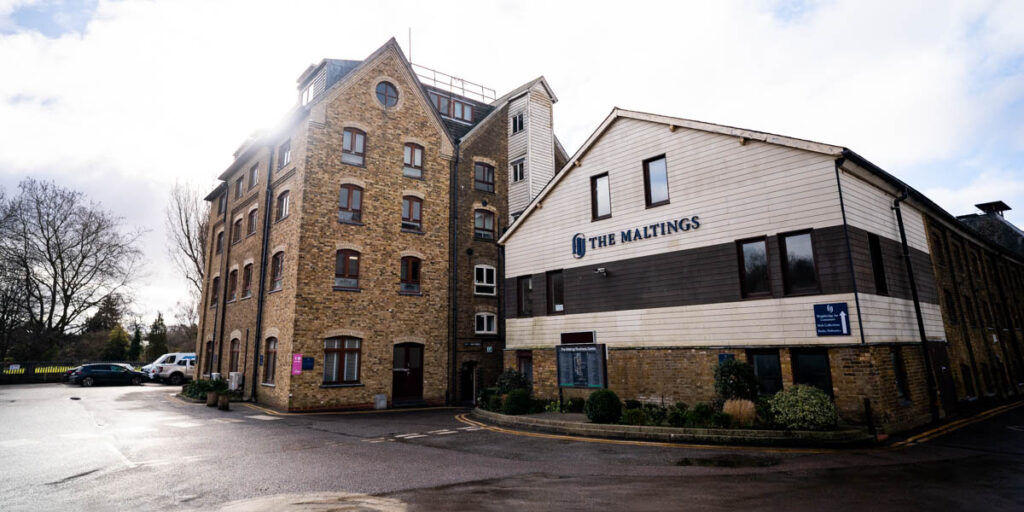 Welcome, French & Jupps, to the Geterbrewed portfolio of products, the best-roasted malt specialists in the UK! You've come to the right place if you're looking for high-quality roasted malt for all your brewing needs. At French & Jupps, they specialize in roasting malt to perfection, ensuring our customers get the best flavour and aroma possible. With years of experience in the field, we guarantee you won't find better British roasted malt anywhere else!
What is Malt?
Malt is a germinated cereal grain that has been dried in a process known as "malting". Malt is made from malted barley, a grain that local farmers sow in early autumn. The barley plant begins to tiller in late autumn, and ears emerge in May. After the barley is harvested in July, it is taken to the maltings in Stanstead Abbotts and steeped for 2-3 days. This process involves aerating and draining the grain to prepare it for germination. During the 4-5 day germination process, humidified air is blown through the drum to ensure proper growth.
Once the germination process is complete, the green malt is kiln-dried to stop the germination process and then roasted to caramelise the sugars and create a range of colours and flavours. Malt is an essential ingredient in brewing and provides the beer flavour, colour, and body. French & Jupps offers brewery malt supplies with various options, such as crystal, patent, and chocolate. Roasted malt is an important component of beer brewing, and French & Jupps is the premier source of roasted malt in the UK.
The heritage of French & Jupps
An amazing 330 years of family involvement in the malting business. The Jupp family have been an established part of the brewing malt industry for many generations. The families were farmers and maltsters on the South Downs in West Sussex, where they grew their own malted barley. In 1859, David Jupp began producing malt at Kingston-upon-Thames and Spitalfields in London. William Jupp bought the freehold malting on either side of the River Lea in Stanstead Abbotts, Hertfordshire, in 1872. The business relationship between the Jupp family and Margaret French was so successful that she was taken into partnership in 1889.
George Harman Jupp took over the running of the business in 1881, and by 1901 the company had grown to employ 66 men. In 1913, David Jupp purchased the maltings of H.A.& D Taylor in Stanstead Abbotts, which parts of the site dated back to before 1750.
Due to the Second World War outbreak, women returned to the malting to keep it in operation. French & Jupps also introduced modern drum roasting technology fired by gas in 1941. In 1954 Claude Jupp became Chairman of the company. He developed a reputation as a major supplier of brewery malt supplies in the UK, with a portfolio including roasted, crystal, patent, and chocolate malt.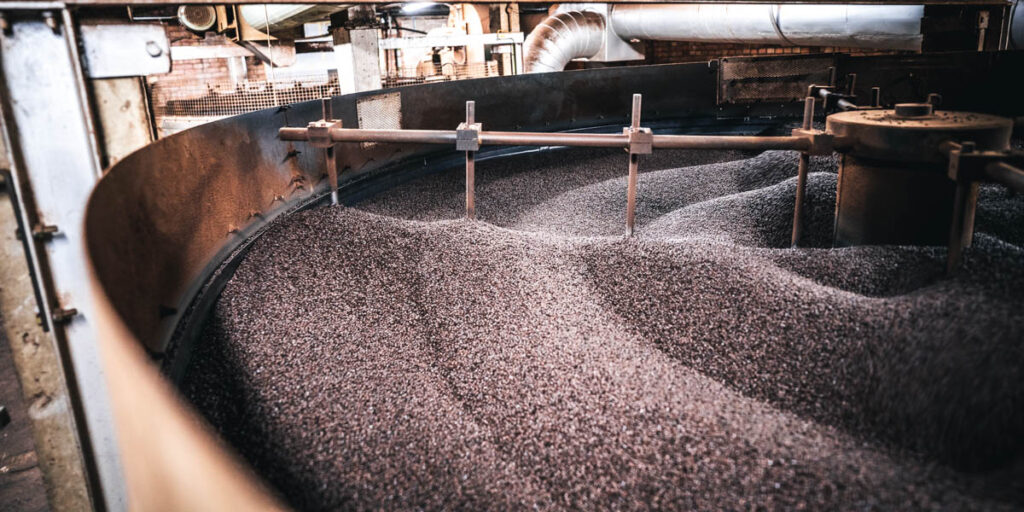 The Process of Roasting Malt
The process of roasting malt begins with malted barley, a grain that has germinated partially and then dried in a kiln. This type of grain is known as brewing malt and is a crucial component of many brewery malt supplies.
The grain is first stewed to create roasted malt, allowing enzymes to convert the starch into sugars. It is then dried and roasted to caramelise the sugars, resulting in different colours and flavours. When the malt is nearly completed, the roaster will take samples to ensure the colour and flavour match their sample.
The roasted malt is then cooled and sampled before being moved to a holding bin, where full laboratory analysis is completed. The malt is then moved to a dedicated storage bin until it is ready for packaging. Depending on the type of malt desired, roasters can create crystal, patent, or chocolate malt – each providing unique colour and flavour profiles.
Crystal malt is created by steeping and germinating malted barley at high temperatures, while patent malt uses higher heat for an extended period. Chocolate malt is created by adding even more heat during drying, producing a dark and intensely flavoured result. These varieties require careful timing and monitoring from French & Jupps' experienced staff to achieve the highest quality results. No matter what beer you produce, French & Jupps can provide you with the best quality roasted malt you need. From light and aromatic pilsners to dark and robust stouts, they have something for everyone's taste.
Patent Malt Roasting
The kiln-dried malt is loaded into the roasting drum and heated by gas-fired burners to a high temperature to achieve a unique flavour profile.Once the grain is sufficiently heated, the burners are turned off, the airflow is reduced to a minimum, and the grain can heat spontaneously.During this time, it is regularly sampled, ground and checked against a known sample until the desired colour has been achieved.The grain is then quenched with water to stop this process from maintaining the desired colour.The finished patent malt is then discharged to a cooler and, once at ambient temperature, is sampled and moved to a storage bin.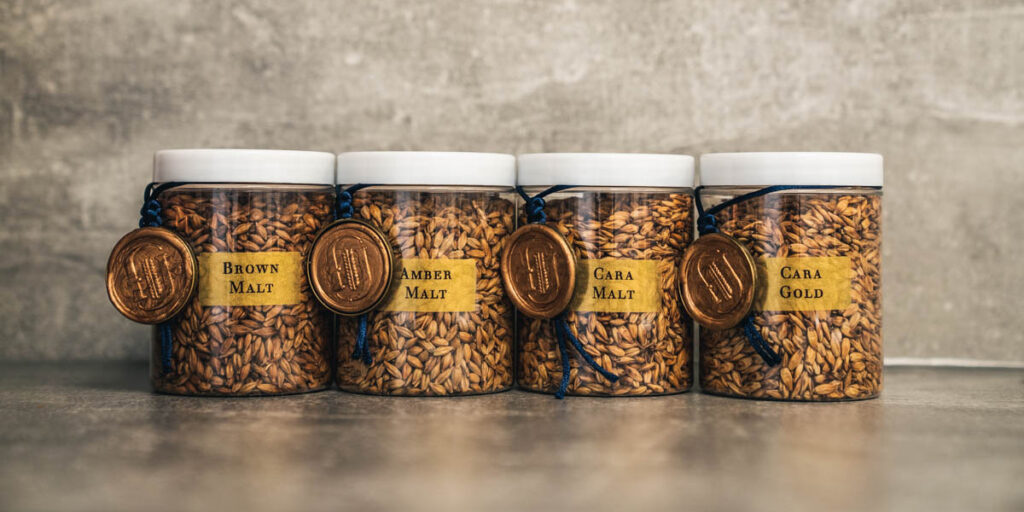 The Different Types of Malt
Malt is an essential ingredient in beer making and is made from germinated malted barley. Brewing malt, also known as brewery malt supplies, is important for successful beer-making. Malt is available in many varieties, offering unique flavour and aroma characteristics.
Crystal malts are the most versatile malts and are created by steeping green malt in water to cause germination and then drying it in a kiln. The temperature, moisture, and colour are all carefully monitored during this process. Crystal malts provide delicate notes of sweet caramel, golden syrup, malty-biscuity notes, and an infusion of nuts and dried fruits. Dark crystal malts bring greater flavour intensities, with powerful black treacle notes, layers of rich caramelized sugar, roast coffee, a delicate bitterness, and prominent rich dried fruits and nuts.
Patent malts range in colour from lightly roasted amber and brown to black and chocolate. They offer a subtle sweetness, light caramel notes, and hints of roasted nuts and dark chocolate. These malts provide body and colour to your beer.
Munich malt is a highly kilned malt, often called a biscuit malt, and is full of flavour. Munich malt produces a nutty, biscuity taste that adds dryness and copper colour to any beer.
Organic malt is also available on request.
Check out the French & Jupps malt range HERE
Check out our full range of malts HERE
Why Choose French & Jupps Roasted Malt Specialists?
It's a family business with a wealth of experience and integrity in the malting industry. True specialists in roasting malt and genuinely lovely people to work with. If you want samples for your brewery, we will be happy to let the malt do the talking and send you some to experience it for yourself.
Watch our Maltings Tour; you will see why we are proud to work with French & Jupps.