Have confidence in the hops we supply, the finest available and the latest harvests
Geterbrewed supply a large amount of hops to the homebrew and microbrewery community throughout Ireland and the UK
The key to our success and high quality starts from where we source the hops and they how they are transported to us and subsequently stored and re packed as necessary.
Geterbrewed have invested heavily in the correct equipment to correctly cold store hops, we store all our hops at 4 degrees. We use top quality foil bags for all repacking and they are nitrogen flushed and vac packed.
We have now built up strong relationships with hop farmers from across the globe, we pay a premium price but buying direct allows us to give the growers a little more and in turn they care about the quality of the product we receive.
You will hear nightmare stories about containers of hops being taken through the Panama Canal without correct refrigerated transport, this results in a poor hop supply when it arrives into the UK/ Europe. Recently we have new hop suppliers pushing this out at cheap prices making people think they are providing a saving.
We have our hops transported and stored correctly, we now have the expertise and experience to ensure we are providing the very best hops we can. We know our hop stocks are the best in the marketplace.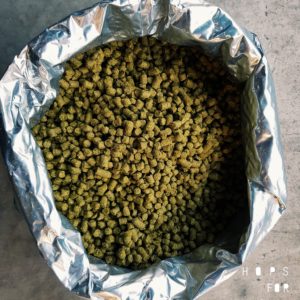 In recent years we have focused purely on t90 hop pellets for numerous reasons which I have covered on previous blogs but as our microbrewery business has grown we can now offer leaf hops to Microbrewers that have systems that don't work with hop pellets.
We are proud of the quality of our hops and are pleased to have been able to drive down the price of homebrew  and brewery hops as we have expanded our buying power.