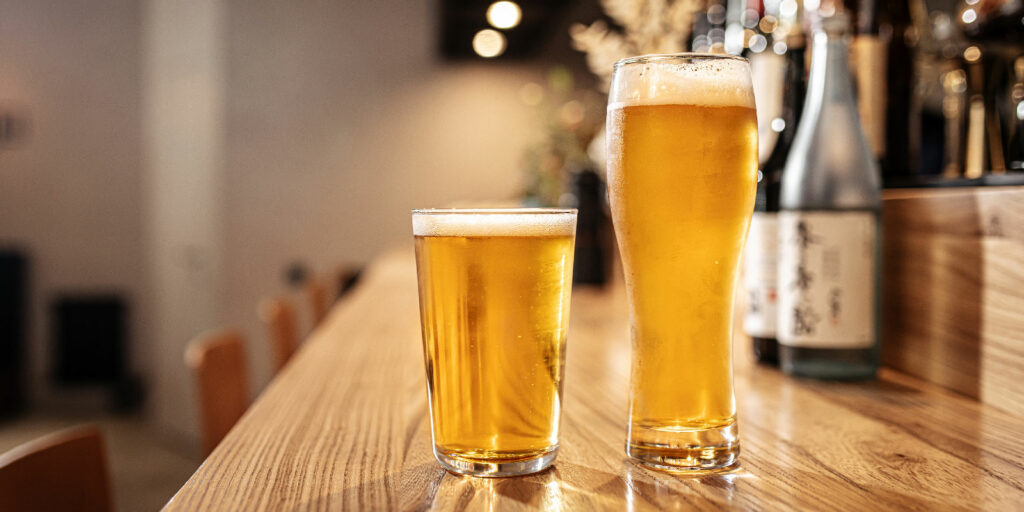 IPA is a Dish Best Served Cold — Why You Should be Brewing a Cold IPA – By Matthew Curtis
To the uninitiated, the Great American Beer Festival (GABF) can be relentlessly intimidating. Even before you arrive at the Denver Convention Centre, in the heart of the Mile High City, throngs of people are already gathering. Many will have been making the most of the city's incredible brewery scene, and enjoying some of the tap takeovers hosted by out-of-town breweries at local bars before heading to the festival itself.
Once at the Convention Centre, the crowd springs into action – pockets are fumbled around in for tickets, while any time saving snacks (including pretzel necklaces and bandoliers made of cocktail sausages) are adorned. As each session approaches the queue snakes further and further around the building, triggering feelings of excitement, anticipation and anxiety. Once inside, time is of the essence. There are over 800 breweries pouring, and just five hours to try as many one fluid ounce samples as you possibly can. Hence the need to take snacks, as no one wants to queue for food when you could be trying hard to find beers from breweries like Russian River, Three Floyds, or in my most recent case: Wayfinder Beer, inventors of a new style called Cold IPA.
While my first experience of GABF in 2013 was overwhelming, 2022 saw me visit for the fourth time, now a seasoned pro. Necklaces made of salty snacks aren't really my style though, so this time I chose to load up on a (frankly, massive) sandwich from local deli Lou's Italian Specialties, before waddling to the end of the growing queue. This was the first GABF to be held after the pandemic, and so it had been downsized a touch (which actually made it better, in my opinion). Even though it was a return visit, I still felt that lingering anticipation as our tickets were checked and we headed through the door, with Wayfinder's Original Cold IPA topping the list of beers I was desperate to try.
Founded in 2016 in the city of Portland, Oregon, Wayfinder is every bit the archetypal modern American craft brewery. From its spacious taproom – with its exposed brick walls and expansive dark wooden surfaces amid an industrial setting – to a propensity for brewing decoction mashed lagers, it's wholly emblematic of what's on trend in American craft beer at this very moment.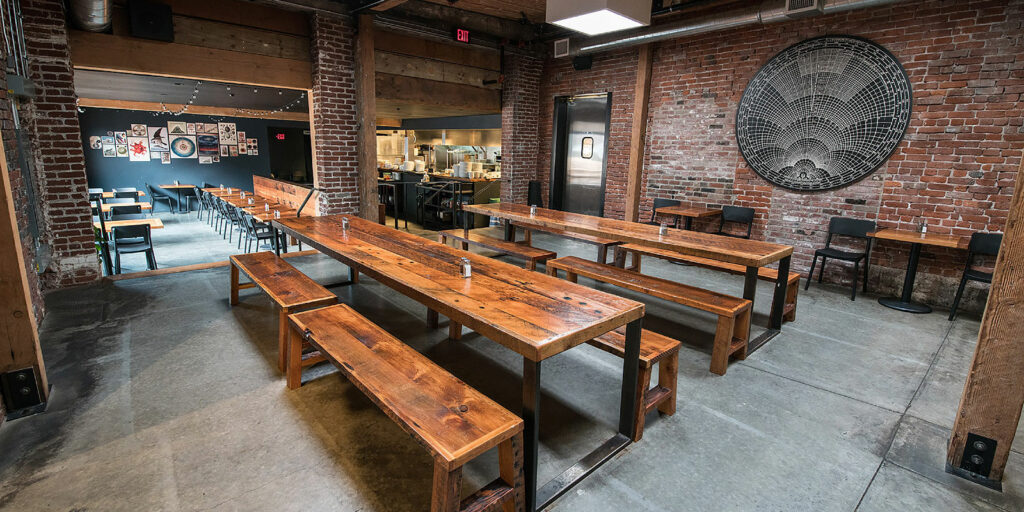 "Our mission at Wayfinder is to try and make lager cool," head brewer Kevin Davey told me in a recent interview about his Cold IPA recipe for Ferment. "Lager has always had this big heritage thing but we wanted to make something less stuffy. Something more 'American' if you will."
Davey has plenty of experience brewing decoction-mashed lagers, but 50% of the brewery's output is still IPAs (as he points out, the brewery is in Portland, where the style still reigns supreme.) Fascinatingly, however, the inspiration for Wayfinder's Cold IPA came not from its locals propensity for intensely-hopped ales, but from a classic American staple: the light lager.
The US is famous (or should I say infamous) for its light lagers, with brands such as Miller, Coors, and Budweiser now household names. How they are produced is a little different to most craft beers, in that they are often brewed to a high gravity (so they have more body and alcohol) and then liquored back to the desired ABV before packaging. This enables wort to be produced efficiently, and in large volumes, increasing production time and minimising costs.
In order to achieve this, these gargantuan breweries will use a grist that contains a proportion of adjunct, typically corn (maize) or rice, so that – despite the brewing method – the beer maintains the light, refreshing body that's characteristic of the style. When it came to developing Cold IPA, Davey wanted to take this idea, skip the part where it's liquored back (thus maintaining the higher ABV) and then hopping to hell and back with modern varieties from the Pacific Northwest, just like a traditional American-style IPA.
Interestingly, Wayfinder's house strain is a lager yeast, and although they use it for their Cold IPA, they ferment at slightly warmer temperatures, like an ale, and don't cold condition it in a tank like a traditional lager. In terms of fermentation it has similarities with styles such as Kölsch, or California Common.
The beer, initially called Relapse IPA and brewed to celebrate the anniversary of the record label of the same name, now sits in Wayfinder's core range, in which it's known as the 'Original' Cold IPA.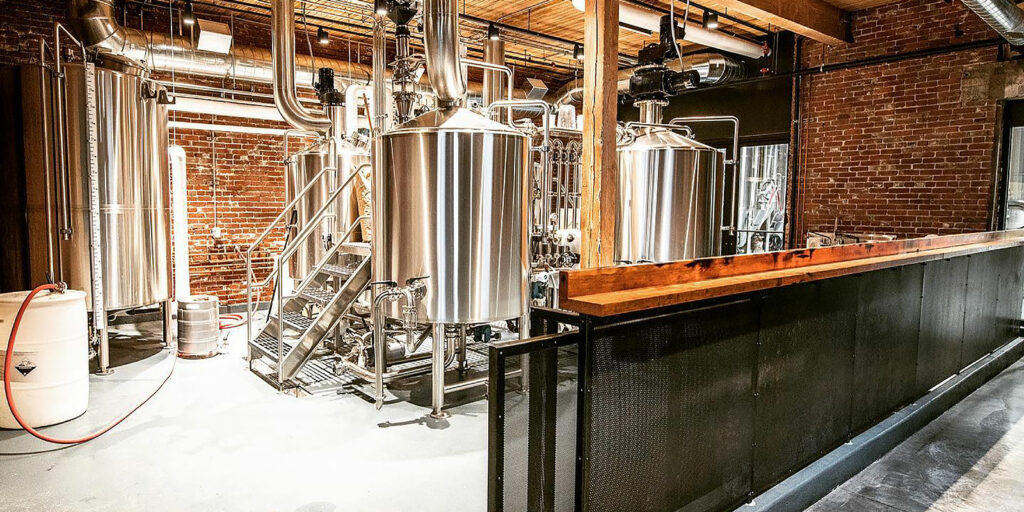 But does it taste any good? Absolutely. As I sipped my sample at the start of the session (before I got too carried away) I soon realised that this was more than just a simple gimmick. What I found impressive is how light the beer felt despite the beer weighing in at 7% ABV. The malt character is soft and biscuity (Wayfinder uses rice as its adjunct) but its light, and super clean character essentially means that it acts as a kind of blank canvas for the hops, which present themselves as defined, but not overly intense citrus and tropical fruit. Basically it's a super quaffable West Coast IPA, with a crisp body, and a light, refreshing finish. Just don't call it an India Pale Lager.
Nor should you, as an IPL – which is fermented at colder temperatures – definitely has fermentation characteristics that lean closer to more traditional lagers in terms of both taste and mouthfeel. Cold IPA still has the depth of a true West Coast IPA. I consider these differences to be distinct enough for this to be classed as a style of its own – even though Davey freely admits the name is somewhat tongue in cheek…
"I'm a marketing whizz!" He proclaimed at me down the phone with a laugh. "It might be a little controversial, but if it gets Wayfinder noticed, is that a bad thing?"
It's certainly making waves, with Cold IPA now being all over the USA, as well as right here in the UK. I've tasted several impressive takes on the style, including a from Brighton's Unbarred Brewery (who may have been the first over here to make one) and Macclefield's Redwillow Brewery. Both were similar in that they expertly conveyed the depth of character from the North American hop varieties used, but with that lightness of body and softer bitterness that makes this style so appealing.
What I also appreciate about Cold IPA is that – unlike with the Brut IPA craze of 2018 – Davey took time to properly define the style, and communicate his process. This means that little is being lost in translation, and you can even hop onto the Wayfinder website and read his recipe guidelines for yourself. So what are you waiting for? It's freezing cold outside as I write this, so perhaps that's a sign it's time to have a crack at brewing this latest in a long line of ever-evolving IPA styles for yourself.
—Matthew Curtis
Geterbrewed have an awesome recipe builder that allows you to build an all grain recipe with the exact quantities that you require. If your replicating the direction from Wayfinder then use this service to build your recipe. We have also been playing with Cold IPA recipes ourselves and look forward to hearing how you get on with this.