Give a gift that keeps giving this year. Treat your friends and family to a Homebrew Starter Kit
Is Homebrewing Legal?
Yes!!
Legally brew and make Beer, Cider, Wine & Mead.
Has the quality of homebrew advanced?
Technology has advanced the quality of equipment and brewing ingredients. I strongly believe anyone can brew impressive beer, cider, mead & Wine
Get Er Brewed Basic Homebrew Starter kits aimed at beginners have syphon-less set ups that reduce the risk of things going wrong.
How to Select a Homebrew Starter Kit?
Firstly, set your budget because it's important not to get distracted. Modern homebrew starter kits have developed a huge range of options to suit all budgets
Secondly, don't over think it, homebrewing is easy just keep everything clean, follow the instructions and monitor temperature and it'll be successful
Thirdly, If you need help ask!
In Conclusion its now possible to brew better than shop bought for a fraction of the price at home so look at this as a rewarding hobby.
The amount of active homebrewers is at a record high and continues to grow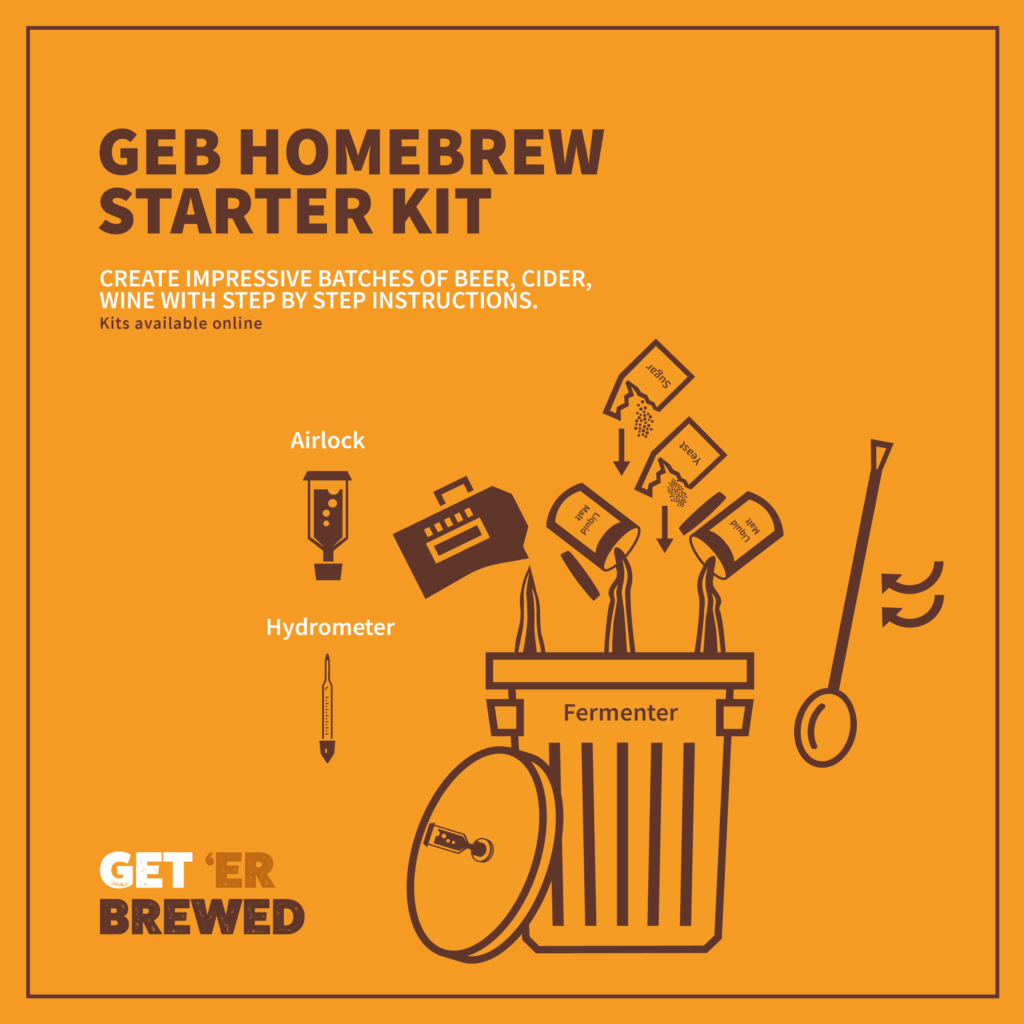 Many Craft Breweries have Homebrewing roots!
Many homebrewers started off homebrewing before progressing into a professional career in brewing. Therefore this gift has huge potential
https://www.geterbrewed.com/complete-brewing-kits/ https://www.geterbrewed.ie/complete-brewing-kits/
Need Help Selecting a Homebrew Starter Kit?
Just ask we really want to help you brew successfully, consistently and return time and time again