From the Online Homebrew Shop based in our Attic at home to the Brewery Distribution Warehouse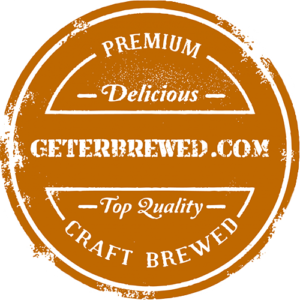 We are in business five years and wow it's been a journey, thankyou all, genuinely thankyou its been amazing…….so…….
Why start a Homebrew shop?
We both loved brewing beer and wine at home and wanted to be able to buy great quality wine kits and a diverse range of beer ingredients from our local homebrew shop, we found the selection locally to be more based on simple kits and no all grain ingredients, we wanted to experiment with premium quality wine kits and try our hand at brewing beer from scratch not just extract kits. So we started writing a business plan for selling our own and researching if there was in fact a homebrew wholesaler. We started with an Irish Homebrew company but quickly realised they weren't a real homebrew wholesaler so we opened accounts with a few of the UK wholesalers and started to sell brewing ingredients and equipment online.
It was really difficult to start with, how do you get the attention of the homebrew community, how do you know what to stock and how do you compete with what appeared to be a 'homebrew cartel' in Ireland, the key to our success in my opinion was to focus on the customer and the quality of the ingredients, so we put the home brewer first. Look I'll be honest it was a steep learning curve and we didn't always get it right but that helped us learn and are very proud of our business now. We supply a lot of the local homebrewing community and we also supply a large number of breweries
The Home brew website?
It has evolved from a basic online home brew store to a Microbrewery Equipment & Brewery Ingredient supplier. There is so many funny stories about the website in the last 5 years but we have always tried to make the Geterbrewed website the most user friendly in the industry. Our friend is our web developer and even though it has grown beyond all of our expectations he stills oversees its running but has other professionals that now help out. When he took a stroke at 34 and we went to the hospital with the Ipad to get a few issues fixed it shows you how dedicated he was and how utterly obsessed we were with our homebrew business… thats a true story… we eat sleep and breath this business
What sets Geterbrewed apart?
The Service
The Education of home brewers
We cater from Hedgerow brewer to Pro Brewer
The custom recipe builder – we wanted to do this right from the start and we now have successful set it as the best-selling service in the UK & Ireland
Geterbrewed set out to start a homebrew revolution on the 1st of April 2013, five years later we have evolved somewhat and have been blessed with success, we want to personally thank you all for your support, without homebrewers and microbreweries supporting us we wouldn't exist.
It all started in our attic at home, we bought a range of beer kits, cider kits and wine kits and some really basic brewing equipment. When we got fed up walking up and down into the attic we moved to the garage and then moved to Hillstown Farmshop and partnered with the Logan's, we launched our own brewery and set up a warehouse at the rear of the shop, we are very grateful to Nigel and his family for our time at the shop, we created local employment and started to move into supplying breweries, now we have an 8000 square foot warehouse very close to the shop, we couldn't expand any further at the back of the shop and with us now selling 1000's of tonnes of malt we had to move…we still have a small shop presence at Hillstown also
What's next for Geterbrewed?
We will continue to offer the freshest brewing ingredients we can, we have recently started to sell Microbrewery equipment and now install fully operational breweries, we installed a brewpub In County Offaly last week and we have a new Brewery just ordered this week for Worchester in the UK, we really love what we do and can't really thank you all enough for allowing us to work with you.
Geterbrewed will grow & build on our exclusive relationships with key suppliers, we have built strong relationships with Crisp Malt, Lallemand Yeast, Hop Farmers and UK & Global Homebrew wholesalers. We have exciting projects ongoing with Brewiks Microbrewery Equipment and we are driven to grow our business further.
Gin and Distilleries…yes as if we haven't enough on….
Without giving too much away we have some really exciting plans and we will continue to keep our focus on you the customer, we put your first, we thankyou for the support, our staff thankyou for your support and we promise to keep investing in the business and to keep generating local employment.
Finally, I have experienced some amazing things with this business and met and made some incredible friends. We have travelled to source the finest ingredients across the globe and we are very grateful for the team we have, we have an awesome set of staff and they love what they do, thanks for joining the revolution and please stay with us on this journey!
WE REALLY APPRECIATE YOUR SUPPORT!!
The GEB Crew