We have teamed up with Crisp Malt to bring a flavour of the Irish Craft Beer Scene to London for the 2019 Craft Beer Rising, honestly get tickets this is an awesome festival
So we have 6 key customers attending and we will be pouring their beers all weekend including some special collaborations between the Irish brewers
Hilden brewery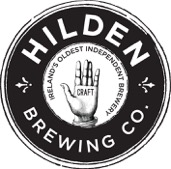 Irelands oldest independent Brewery and a good friend of Geterbrewed Owen Scullion now runs the brewery having taken over from his father Seamus. They are a family run business with two awesome restaurants, one at the brewery and the other in Botanic Avenue in Belfast, called Mollys Yard.
Their annual festival is a date to get in your diary now too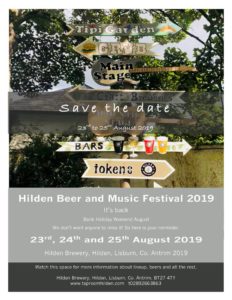 The Hilden Brewery and Taproom are in a converted stables that was historically beside an old Linen Factory. Owen is a qualified brewer brewing some exceptionally well balanced craft beers.
Recent rebranding and large investment in the brewhouse and packaging line now sees the brewery in a position to start experimenting and creating new special releases. We had the privilege of brewing on their original kit recently, we brewed a Brut IPA which is currently ageing in virgin oak barrels.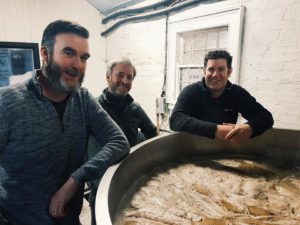 Hilden are one of a few local breweries still producing and serving cask ales, modernising their offering currently is exciting to see unfold.
Hilden brewed craft beer before it was even trend if anything they have helped pioneer the craft beer movement in Ireland. A key pillar in the local craft beer scene and the family run restaurants are definitiely a must visit when in Lisburn or Belfast. Lesley has joined the brewery team and is keen to drive forward new beer styles so definitely one to watch
Join us at Craft Beer Rising and sample some of their beers:
https://www.craftbeerrising.co.uk/