Geterbrewed attended the festival on Friday the 09th of March 2018 and as the first time we had been at this festival we weren't sure what to expect. With the sheer size of the Alltech brand it had the potential to somewhat overwhelm the smaller craft breweries but I was pleasantly surprised. Because we were at the Brewers Journal Lectures upstairs before the event kicked off we got the opportunity to have a nosey before the event kicked off and stayed on the evening to enjoy a few beers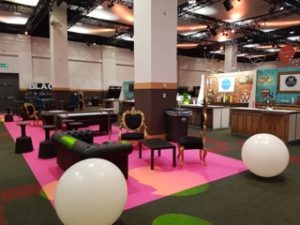 The Venue
Amazing building and very modern and bang in the centre of Dublin, a huge glass fronted building overlooking the River Liffey at Spencer Dock, 50 exhibitors laid out well with room to comfortably navigate the area. The Stage was at the back of the main arena and perfectly set up for Live Entertainment, food stands lay to the side of the stage.
The main arena was really well spaced out with seating in various areas and games, air hockey, pool etc, three giant screens and with the rugby on over the weekend what a great spot to enjoy it . Nice lighting set up and a very comfortable venue on the whole
The Breweries
A good variety of breweries in attendance, from small set ups to the largest. I think it was 30+ breweries in attendance and a range of cider and spirits on offer also. I didn't get to speak to everyone I wanted to but that happens at every festival
We were very proud to see Priory Brewing pick up two Gold Medals as we installed their Brewiks Microbrewery Equipment Set Up .
Alot of our customers had won awards and that is down to there brewers creativity and passion for the industry, we hope the quality of our brewing ingredients help them to acheive that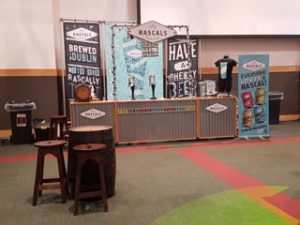 I liked Rascals stand the best , their presentation was first class and i'm disappointed I forgot to get myself a t shirt before leaving, I always like a bit of craft beer merch at a festival. Make sure and try their Strawberry Vanilla Shake too, I was impressed with it
Boyne Brewhouse had a delicious Raspberry Sour on tap which was brewed with the new lallemand freeze dried bacteria ' Wildbrew Sourpitch' I sampled it with a few others brewers and laughed as one said 'it doesnt even taste like beer' It was beautifully juicy and very creative. I was super pleased to see their stout winning a gold medal and big congratulations to them for their haul of awards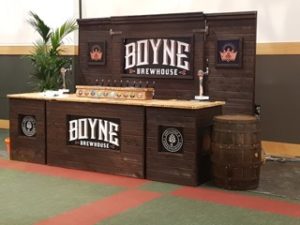 Brehon Brewhouse had a cracking cask offering and as always we got the great Irish hospitality from their team, one of our guests loves their Crann Beatha Whiskey Aged Imperial Stout and managed to get some to take home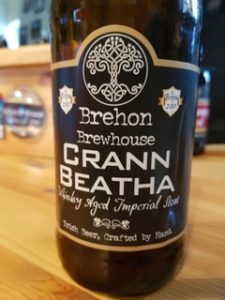 The Brewers
I love attending a beer festival and being able to talk to the brewers at the stand, not just because they buy brewing ingredients from us but its their passion, the techniques and the creativity that shine through and make towards the experience of the beer festival.
The Brewers were keen to encourage you to try samples and I like that as with over 400 beers on offer sometimes a sample is whats required… you know what i mean
The Food
I went for the Smokin Bones low and slow cooked Beef Brisket with Mustard, We had a heavy night on the Thursday and this was a very welcome bite to eat on the Friday afternoon and a really tasty snack. *No picture as it was eaten too quickly
As with many beer festivals I'd like to see a little more selection of food
The Entertainment
A cracking stage set up and to be honest I knew there was live music on in the background and the atmosphere had a nice feel, I was too busy talking to pay attention to the music… no shape shifting at this festival for me
I enjoyed this event hope you guys get a chance to aswell
Have a great weekend
The GEB Crew