Brouwland, an online homebrew wholesaler, has been providing high-quality supplies for homebrewers since 1972. But what sets them apart from other wholesalers? Brewmonk, Brouwland's newest and most innovative product, makes homebrewing easier than ever. Let's look at what makes Brewmonk so special and why it's quickly becoming the go-to product for homebrewers worldwide.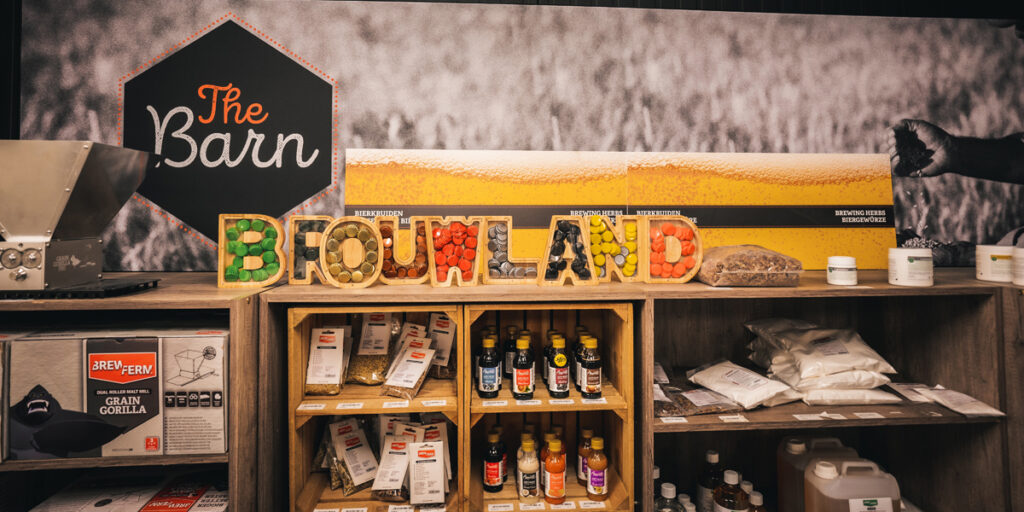 Who they are
Frans Balis, an enterprising pharmacist from Brussels, was passionate about wine. He began offering a mini-range of winemaking tools and accessories at his pharmacy in Beverlo. His store quickly expanded its range to include tools for making wine, beer, liqueur, juice, dairy, canning and more. This store then evolved into a retailer and wholesaler with an ever-expanding warehouse of 6,400 m2.
The second generation took over in the 1980s and launched an online shop with over 5,000 products. Nowadays, there are around 80 employees at Brouwland, and it collaborates with the sheltered workshop Bewel and Cellmade. They were rewarded with the 2021 Inclusive Company Reference Certificate. Brouwland has a vision for the wider environment and supports various charities. Brouwland is still anchored in the neighbourhood where it all began. Providing homebrewers worldwide with the finest homebrewing supplies through their renowned homebrew retailers and shops.
Geterbrewed proudly represents them as their distributor covering the UK & Ireland.
What Brouwland offer
Brouwland is one of the leading EU homebrew wholesalers in the business. They offer a wide range of products for the home brewer. From starter kits to brewing ingredients and milling equipment to fermentation and filtration equipment. They also have an extensive selection of cooling equipment, wort aeration, filling, dispensing and lab & measuring equipment. Plus, they have various cleaning products and distilling equipment to help keep your brewery running smoothly. For those who like to experiment with food dehydrators, canning and preserving equipment, fruit processing and dairy equipment, Brouwland has got you covered. With its extensive selection of products, Brouwland will provide homebrewers and homebrewing shops with everything they need to get started in their own brewery.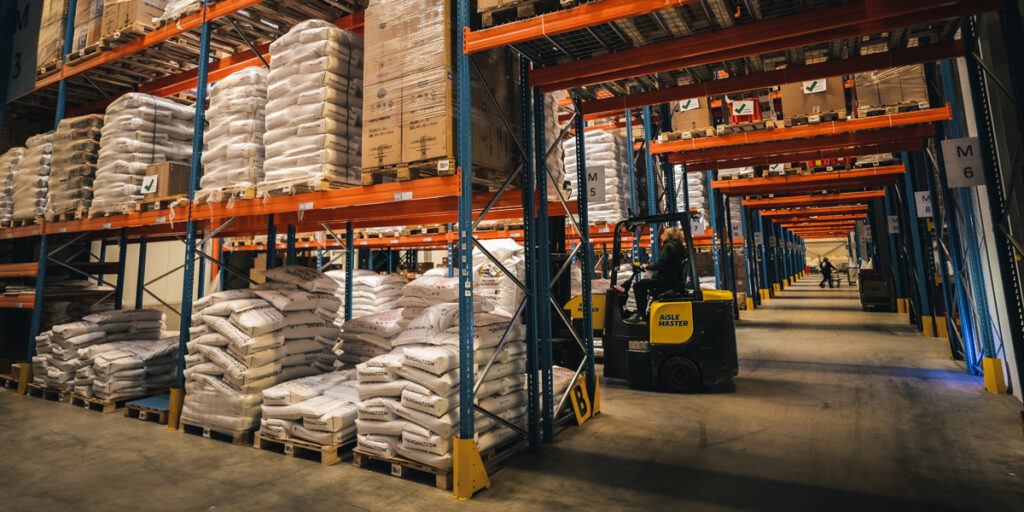 How they're different
Brouwland is one of the leading homebrew wholesalers. Standing out from other homebrew retailers and homebrewing shops with its extensive product range. They offer over 12,000 SKUs, many of which are custom-made for the customer's specific needs. The business has sustained a year-on-year growth rate of 20% over the last 10-15 years. With their commitment to constantly expanding the range, customers can always find the latest products. As Brewmonk continues to grow, its team is committed to effectively managing the inventory. This ensures that customers can always trust that they receive quality, up-to-date products when shopping with Brouwland.
Their dedication to effective management is further showcased by their constant communication with their Geterbrewed distributor. Through this cooperation, Brouwland & Geterbrewed can stay updated on trends in the industry and provide customers with valuable information about new releases. Moreover, this network of relationships allows them to deliver products quickly via Geterbrewed. Even if items need to be sourced from another location. Thus, customers know that when purchasing via Geterbrewed, they get Brouwland products the way they should be, receiving timely deliveries and great products. This commitment to customer satisfaction makes Geterbrewed & Brouwland stand out among other homebrew retailers and shops.
Why Brouwland is worth checking out
Brewmonk is a great option for all-grain homebrewers. Geterbrewed & Brouwland offer exclusive products you won't find anywhere else. Such as the Brewmonk Range for all-grain brewers, the Saniclean range of cleaning products, and the Brewferm beer kits. They also carry a variety of ingredients and equipment for homebrewers, from hops and malts to brewing kettles and fermenters. Moreover, they provide excellent customer service, quick delivery, and competitive pricing. If you're looking for quality products and services, Brewmonk is definitely worth checking out.
Their store provides homebrew retailers and homebrewing shops with everything they need, from essential supplies to specialized items. The staff are highly knowledgeable and can answer customers' questions or concerns about their products or process. In addition, orders are processed quickly so customers don't have to wait too long for their orders to arrive. Customers can also take advantage of their rewards program, which offers discounts on certain items or free shipping after certain purchases. With so much on offer, it's easy to see why Brewmonk is a popular choice.
Checkout the Geterbrewed video giving a glimpse inside the Brouwland Warehouse: