Brewing using the finest ingredients can create something special. Maris otter is a special base malt. Get Er Brewed work with Crisp Malt distributing their Maris Otter to breweries throughout Ireland and Home brewers across Europe.
Norfolk is one of the best locations in the world for growing malting barley, its perfectly located close to the sea which the Maris Otter crop benefits from a maritime climate that regulates the summer temperatures and provides moist air.
Tom Bambridge who farms 400 acres in North Norfolk explains; "This ensures a long, slow maturation of the barley with no intense heat"
"The other factor that makes for supurb barley is the light, sandy, free draining soil. This means the soil doesn't hold onto nitrogen and results in a very low protein crop. We also have lots of naturally high levels of phosphate which aids in plant health"
Crisp Malt offer Maris Otter produced in both the traditional floor malting and Modern malting plants.
This consistently reliable base malt is prized all over the world for the incredibly rich and moreish ales that it helps create.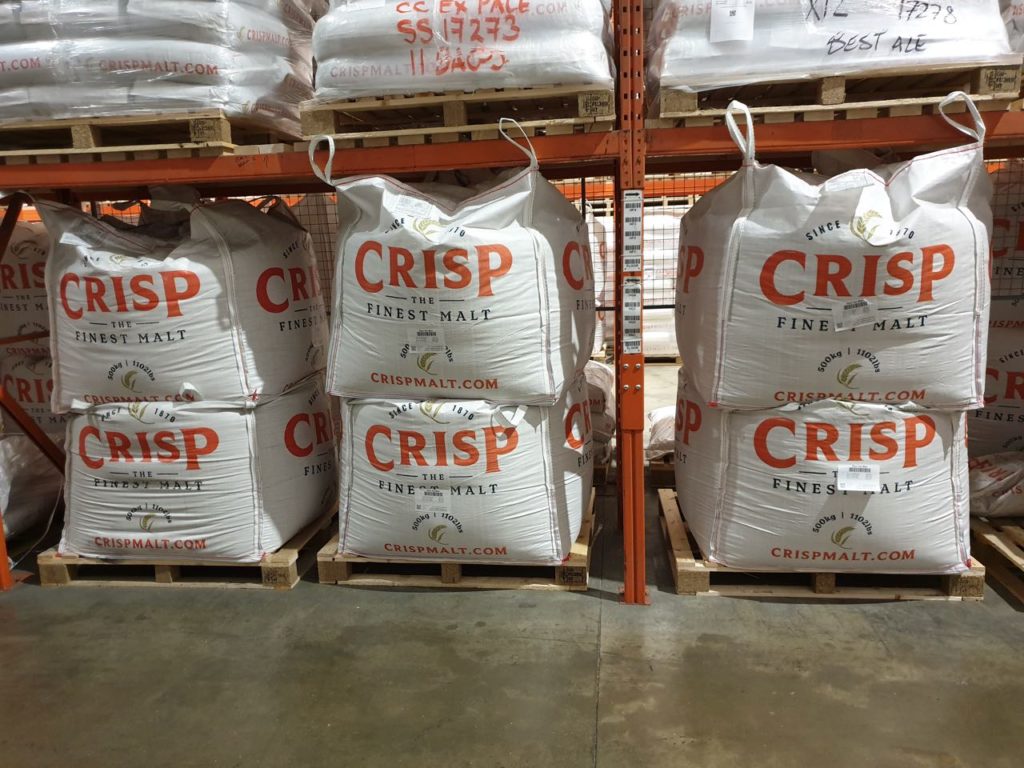 Furthermore, Crisp also malt a low colour extra pale version perfect for blondes and pale ales.
Available to homebrewers online:
https://www.geterbrewed.com/base-malts/