Australian Hop Harvest Tour 2019 – Tasmania Hop Farms (3.5 Minute read)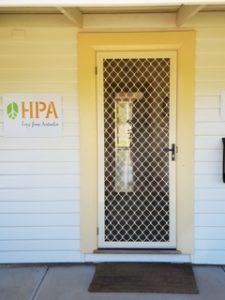 We have never visited anywhere before and thought we can see ourselves living there until we visited Hobart in Tasmania, it was beautiful and we loved every minute of it, in life we are passionate about our industry and these experiences make working in the craftbeer industry like we are genuinely living the dream.
Tours of beautiful hop farms combined with great company and a few Karaoke's made for a very memorable trip
If your looking to source Australian Hops we have options for Commercial Breweries you need to register for wholesale access but small volumes are available online for Homebrewers
We got picked up at the Hotel by Owen Johnston from HPA, he's a legend in the Australian Beer Scene and a great laugh to spend time with, a short journey to busy Park Estates saw the "hopporn" continue.
We arrived at HPA Bushy Park for the Australian Hop Harvest which covers 255 Hectares of land growing five varieties Cascade, Enigma, Galaxy, Ella & Superpride, they have been growing hops here for 153 years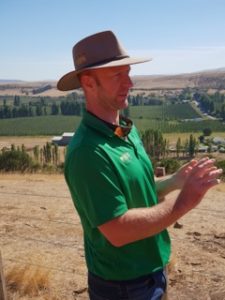 Owen was a very knowledgeable host and I tried my best to document his informative tour, Bushy Park boosts many natural environmental attributes, they have the necessary cold winters where the soil is -1 for at least 3 to 4 days to ensure it starts the proper dormancy period for the hops balanced with the right length of daylight hours in summer.
The summers are exceptionally warm so the rainfall is bolstered with water pumped from the rivers to feed aerogation , both top and bottom aerogation is carried out
It's a complicated geological area with great soils in the valley floors. Bushy Parks doesn't export any Alpha, their main hop exported is Galaxy
The Australian Hop harvest for Galaxy lasts for approximately 10 days and in Tasmania they harvest each variety before moving onto the next. Galaxy was officially released in 2009
Owen explained that in 2007/8 the make-up of the harvest was approximately 90% alpha to 10% aroma and currently it's less that 8% alpha (for domestic use only) and 92% plus modern aroma made up of their 5 proprietary blends.
The US hop market moved away from Alpha market which has pushed Europe to increase Alpha which has knocked on an unprecedented change of variety in the field in Australia.
There are 340 active brewers in Australia and it's great to see so many utilizing the local hop varieties, we enjoyed some awesome brews which showcased what can be achieved from the Australian hop varieties
Brief History of Hop Farming in Tasmania
1803- Hops 1st Started
1830- Steady Production in Hobart and Northern Suburbs
1865- Bushy Park started by Ebenezer Shoobridge
1866- 1st Year Harvest
1867- The building of the Text Kiln, it's a heritage listed building still in standing. Called the 'text kiln' as it has biblical subscriptions on the exterior. This kiln brought industrial capability to the area which in turn allowed small family farms to diversify and add hops to their portfolio of products, Shoobridge (the founder) then processed the hops for them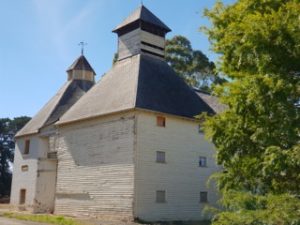 Fast forward to 1987/8-1992/3 this saw the hop farms that were owned by 'Big Beer' be bought back by Barth Haas and the European and American sides of the business gave a route to market for Hop Products Australia (HPA). At this stage it was 40% domestic and 60% export half of which went to America.
1960's- Saw the production of mainly Pride of Ringwood
1990's- Saw the above supersided by Superpride
When Big Beer (CUB & Lion Group) owned the hop farms they grew just what they wanted. When HPA took over it changed to "Choice & Variety" and this became the mandate of Craft and HPA's role was to help craftbrewers create diverse and interesting beers, which takes us to modern times and their five proprietary blends focus on aroma and are the most sought after hop varieties in the globe right now.
Joined during the Australian Hop Harvest tour Tim Lord MD of HPA, a real gentleman and great host. We looked over the valley of a recent addition of 20 hectares of Galaxy and then enjoyed a BBQ in the hop breeding gardens having a rub, sniff and a few beers and soaked up this incredible experience. Grace treated us to an feast of of food and ice cold beers, it was delicious.
One hop that stood out in the breeding garden was HPA 016, there is currently 10 Hectares in the ground and the stand out aroma was delicious fruit forward character with Mandarin, citrus peel and pine, talk to us about forward contracting this!!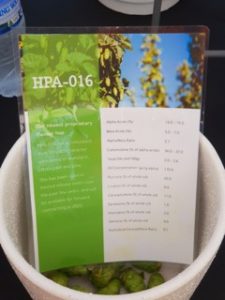 HPA Bushy Park manage all their own propagation which puts them in a strong position if replanting was required and this will also allow them to assist with propagation for the Victoria Expansion.
Getting in amongst the hop breeding garden allowed us to see what varieties are coming through and get an understanding of how the process of creating new hops works, it's a very lengthy process and cannot be rushed. I noticed Pollen bags on the bines and it was explained that they use this process to stop flowers being wind pollenated so they 'Shake and Bake' which creates the pairing they want.
Once we enjoyed lunch we moved onto the processing plant and again it was meticulous clean showcasing the World's Best Practice, focusing on getting the hops pelletised and into foil and packaged stable.
We stood over the floor of Enigma 100 kilo plus bales packed onto pallets of 6, the aroma you can't imagine the aroma it was epic to experience this! The characteristics they test for at this stage are Alpha, Oil and Moisture (8-11%)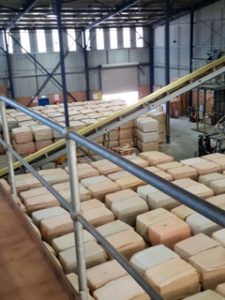 The temperature has to be steady before being sent to pelletising or cold storage
The theme at HPA Bushy Park Estates seemed to shine as "The Highest Possible Quality balanced with the lowest possible variants"
HPA have full traceability from Lot number back to the field, Geterbrewed are committed to maintaining this level of quality to the end brewer.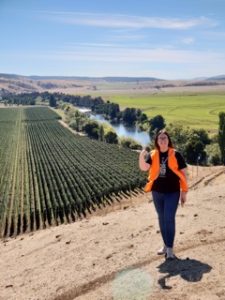 Deborah giving the thumbs up to an amazing experience, once again thanks to all the staff that made this possible at Hop Products Australia and Barth Haas X
We love what we do, we love the way you do it and we look forward to seeing you all again
Sincerely Thanks for the experience
Kind Regards
Jonathan & Deborah