Geterbrewed have built a solid relationship with the Brewiks Team and we are very proud to distribute the range of Brewiks Microbrewery Equipment throughout Ireland and the UK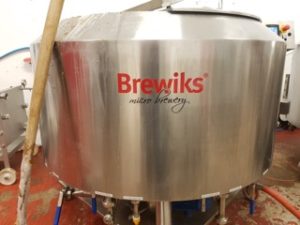 We genuinely regard our Brewiks customers as being part of the Brewiks Family, I don't say that as a sales pitch, we are in the business of building relationships with the brewers that trust us with their money for a Brewiks Microbrewery, our friends that run the Brewiks factory are creating a global brand recognised as leading the way with innovative technology and strong and robust equipment, they want you to be treated like family.
It's in our interest to make sure that your dream of owning your own brewery becomes a reality and that it is also a success. We have the in house experience and talent to help at every step of the way, we have our own brewery so we know what it takes to make a brewery a success, we also only use Brewiks equipment in our own brewery and we have been pushing that equipment hard for years now.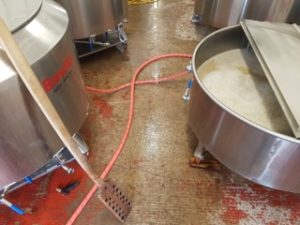 Running your own brewery isn't easy but it can be very rewarding. Geterbrewed feel we now have the abaility to offer complete packages, these packages look at all aspects of the brewery, from recipe development and water profiles right through to being able to offer bottling and kegging solutions. We also offer special pricing structures on your ingredients, that means access to the best pricing on malt, hops and yeast.
So why Brewiks?
To me that is simple, its impressive brewing equipment and that is backed up with the volume of packaged product being higher than competitive brands, why is this so important, in my opinion this is the key to success as you need volume packaged product to ensure your revenue and margins are high enough to allow you to grow your business. So if you wrote a business plan on having 500 litres of packed beer per batch at a high abv then we deliver that!
The Brewiks equipment is plug and brew, very minimal set up costs in terms of preparing the location for the equipment
The ability to produce high abv beers, the Brewiks systems have been specifically designed to allow you to brew high volume beers
Easy to Clean – this saves on time and labour costs
Speed of use, ability to double brew and save energy costs by recouping the warm water from cooling the first batch to allow you to mash in the second batch. Its possible to double brew in 10 hours
Reliable Equipment – we have been double brewing on the Brewiks 500 system for years now and the only issue we have encountered is that we need to change the pump seal kit.
Brewiks Add Ons – We can now provide cooling systems at discounted rates to regulate the fermenters temperature, we have designed small 5 head bottle fillers that can attach direct to the Brewiks fermenters, we have designed in house kegging and pumping kit to attach straight to the Brewiks FV's so you can fill kegs under pressure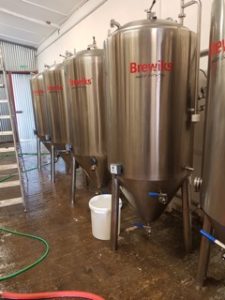 Geterbrewed make the set up process easy, we help with site visits prior to ordering equipment and ensure we are on hand to commission the equipment and provide on site training to get you started. We are available for ongoing help and support and we have a team of talented staff, from technical brewing help to industry experience on distribution channels and route to market.
Talk to us if your interested in starting a microbrewery or brewpub we have lots of solutions
Email: [email protected]