Geterbrewed did some experimenting over the weekend with new beer recipes and we wanted to try and use the new lallemand wildbrew sourpitch.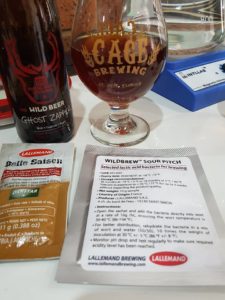 Our friend Rob Percival from Lallemand kindly gave us some samples of the wildbrew sourpitch freeze dried bacteria. Now I've always been very dubious about introducing bacteria to my homebrew system but with a kettle sour you don't need to worry as after the souring has taken place you bring it to a boil and it kills off the bacteria
We decided to run this test batch on the grainfather, so the brewday was split over two days, day one being the mashing to create the wort then cooling that wort to souring temperature of 36 degrees and holding it at that temperature for 24 hours to drop the ph. Day two is the boiling process and hop additions etc before cooling and pitching the yeast.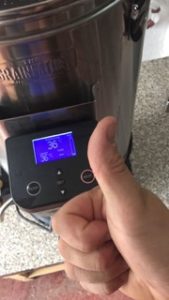 In recent times i've become a huge fan of sour beers, i've gave them to friends and family to sample and they would have never tried them unless encouraged now i have created a whole new group of sour beer fans, people that normally don't like beer are becoming sour  fans, its definitely growing in popularity.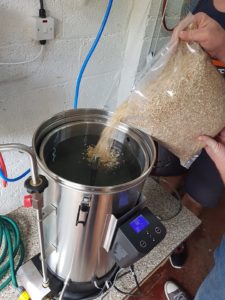 In this recipe I wanted to achieve something super fruity and delicately tart. With most sours the best base is a traditional malt bill for a berliner weisse, so i went for a 50% Pilsen & 50% wheat base, I use Crisp Malt exclusively now as i think they are the best malt producer.  For hops they don't normally feature heavily in sour beers, I plan on adding a fruit addition so I went for Citra hops to compliment this. I bought 2.5 kg of blueberries and as I like to push the boundaries a little when brewing at home I plan to ferment this all with lallemand's Belle Saison yeast and add a 'dry hop' with a difference, this time i'm going to add gin soaked juniper berries on day 4 to create a really impressive sour beer.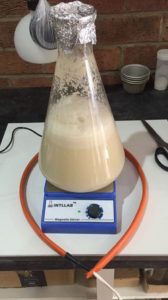 I mashed the malt at 67 degrees for 60 minutes and then cooled the wort through the grainfather chiller to acheive a temperature of 36 degrees. I rehydrated the freeze dried bacteria ( Wildbrew Sourpitch from lallemand) and added it to the wort and then sealed up the grainfather and set it to hold the temperature for 24 hours.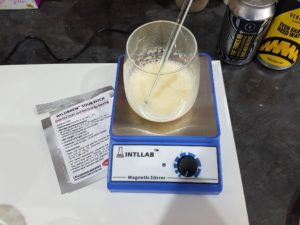 24 hours later the ph had dropped so I brought the wort to a rolling boil, just prior to the boil I added the blueberries and boiled for about 15 minutes at the end of the boil I added citra hops and then chilled the wort via the grainfather chiller to 26 degrees. I had prepared a Belle Saison Yeast starter the day before when doing the initial mash so I pitched the yeast and it got off to a healthy fermentation immediately.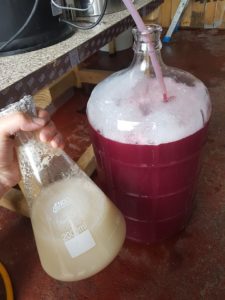 I had a starting gravity of 1032 so I'm aiming for a super sessionable 2.9% abv packed with flavour
There is so many options with the new wildbrew sourpitch to create amazing sour beers, we are really impressed with it and hope you try it.