Australian Hop Harvest 2019 – Rostrevor Hop Farm (5 min read)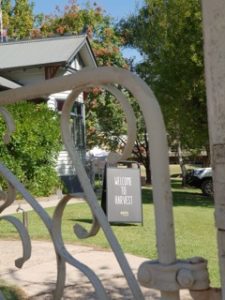 We have just returned home from a trip to visit Hop Products Australia, they produce 90% of the hops that come out of Australia, they are the sister company of Simply Hops who we exclusively distribute hops for in Ireland.
I have to say this was an amazing experience, as the Irish Brewers that work with us know we are a family business and to leave our girls to fly to the other side of the world to buy hops was a big ask and tricky to manage but I'm so glad Deborah and I got to experience this.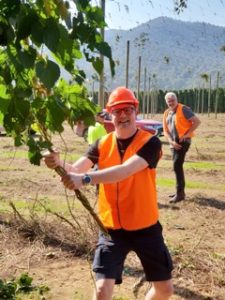 Long Haul flights, jetlag and excitement mixed with a few drinks, great company and every emotion you can imagine made for an eventful journey to see the hop harvest.
We were joined in the group by John from Simply Hops, John from Oakham Ales, John from Vocation Brewery, plus other 'non John' called lovelies Simon from Gipsy Hill, Greg from Five Points, Dan from Simply Hops & Sylvain from Reflect Digital. Rockstar HPA guys joined us at various stages and I'll name drop like an excited fangirl later in the blog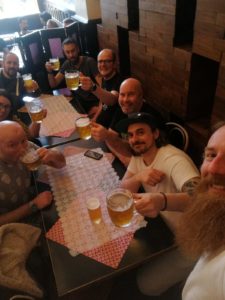 Arriving into Melbourne at 6am tired and emotional the only thing to do was to try and stay awake, so we went for a walk about in the city, its great place to go for a dander and living up to the Irish Reputation we gravitated towards a few bars in the early afternoon. As Simon from Gipsy Hill Brewery said by late evening we were bumping into each other and laughing like little drunk babies, innocent vulnerable and generally loving life.
The brewing industry allows me to meet some interesting people and enjoy some amazing experiences. We spent two days travelling around Melbourne visiting some brilliant breweries, standout was Stomping Ground Brewery, we had a great meal in their beerhall and the venue is beautifully presented. We enjoyed a fresh 'Gipps Street' Pale Ale straight off the canning line and a personal tour by Ashur the head brewer. We were joined by Dave Edney from HPA , he's a legend in Australian beer, name dropping done and shamelessly too, he took us to a few local breweries for more tours and yes more beers, we did drink responsibily of course.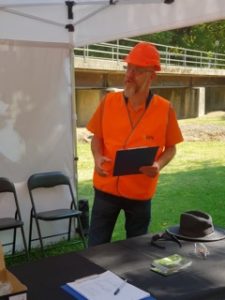 Quaint pop up taprooms packed with a warming vibe and beer drinkers , it was nice to see a full bar on a Wednesday night and such a buzz around craftbeer, as Ireland is a juvenile craftbeer market I'm hoping we get to this stage it really is the way beer should be enjoyed. We stopped into Mountain Goat Beer for a tour and Moon Dog which was a great little venue and had some tasty beers pouring in a packed out venue, which actually had a pop up Garden centre going on, strangely it worked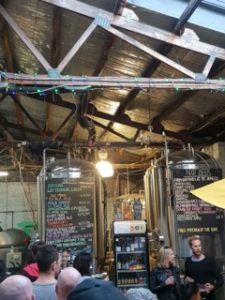 Michael Capaldo fom HPA joined us for a few beers and a bite to eat that evening, he's a another legend in the Australian brewing scene, hoping he visits Ireland soon as his wife is originally from here and we can introduce some of our Irish brewers to this guy.
The bus journey from Melbourne to Rostrevor saw us take a pit stop at a vineyard for a tasty lunch and a cheeky glass of red wine before arriving at the first HPA farm in Rostrevor.
What a beautiful location for a Hop Farm and a warm welcome from Allan & Gail the husband and wife team who manage the farm. Initial impressions are that the place is immaculate. Dave Edney did the safety induction and got us kitted out in our trendy Day Glows and Hard hats and off we went like a bunch of school kids with a belly full of skittles.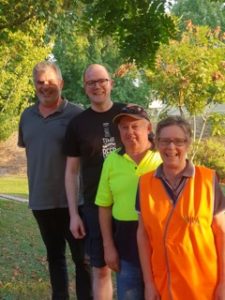 Precise attention to detail and professional quality control was a theme understood from the off, we cleaned our shoes as Australian Hop Farms don't suffer from many of the diseases experiences elsewhere in the world.
I love hops, this was an awesome experience, not the first hop farm that Deborah and I have visited but to walk into the hop field and witness in live time the most sought after hop in the hop industry being harvested was a special moment for us.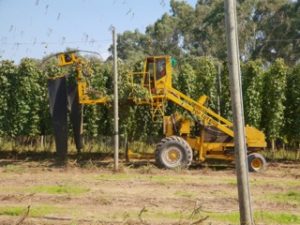 They grow 5 varieties at this Rostrevor farm; Galaxy, Ella, Vic Secret, Topaz and Superpride. One visual I picked up on immediately was that they use Sheep to clear the weeds and the foliage from the bottom on the hop bines. Apparently New Zealand and Australian Hop Farms are the only two to do this. The sheep eat the foliage but not the hops and Allan says they do have their favourite hop varieties, no prizes for guessing what's their favourite, its Galaxy…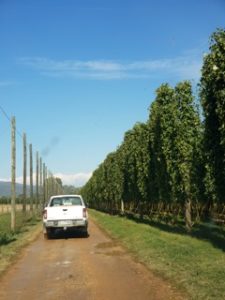 This clearing allows the maintenance of the crop and easy access for the bottom cutter to easily cut the hop bines and then within a very short period of time window (maximum 2 hour) they use the top cutter to bring the bines in from the fields for processing. The processing is what sets HPA apart and we will mention this in more details later
There is a nice buzz around the harvest, large numbers on site , say 130 people or so, just so you have an idea hop farming costs sit at roughly 50% of the costs going into labour, if you weren't aware every hop bine is hand trained so it grows up the bines. We spoke with a few of the workers literally living the dream, hop farming to generate cash to travel the world. Warm friendly and genuinely nice people. Strangely I met a guy from Wexford working in the Galaxy Hop Pellet Packaging line and had a great little chin wag, he's been working on the farm for over 2 years and loves it!
Galaxy Hops are in huge demand so it's important for you to understand why they don't just grow more and more of it. The harvest window is small and the processing facility can only process at a certain rate . The Rostrevor farm has a total growing land of 307 Hectares , with a recent new addition of  a further 50 hectares near the Buffalo river . So it has taken huge investment to grow this and we heard first-hand the plans to take it up to 600 Hectares in the next 4 years, so the processing facility is being doubled and thus allowing the volumes to grow without affecting the quality.
The unique thing about the HPA Rostrevor Hop Farm is that the hops are pelletised on site as they come off the hop kiln. I've visited many hop farms and never seen this focus on freshness at this level. Usually hops come out of the kiln and get baled for storage and then onwardly transported to a hop pelleting plant, sometimes there can months of delay, HPA Rostrevor are pelletizing on site instantly and then sending straight to cold storage.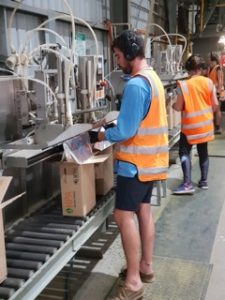 We saw the pelletizing first hand and it was exciting to see the difference. I also noticed they have built a cold room around the pelletizing hammer to ensure the pelletizing process is maintaining all the essential oils and volatiles. Foil vac packed with nitrogen flushing and then into cold storage. Simply the freshest and finest hops in the brewing industry.
Hop Products Australia (HPA) put a shelf life of 3 years of their hops but if stored correctly and handled properly they will be fine to use even longer. I spoke personally with the quality control manager Peter Hamilton on this specific issue as we have brewers that always want the latest harvest. He explained that their process combined with cold chain storage would mean they can guarantee premium quality for 3 years.
We work exclusively with Simply Hops for this very reason, cold chain storage is more time consuming and more expensive but the quality is exceptional. We maintain these processes at Geterbrewed maintaining all our hops below 4 degrees, this experience visiting Australian hop farms made our investment in cold storage facilities easy to justify to ensure our Irish brewers receive the finest hops in the industry.
Allan explained that this was his 46th harvest, a friendly gentle character who clearly still loved what he did. Willing and eager to share information as I bounced many questions off him as we walked around the hop farm. He runs this hop farm to an exceptionally high standard. How do I tell the story of the focus on their quality control? I feel it's difficult to do it justice, the whole farm is immaculate , we had to put shoe covers on to walk into the hop processing areas, the processes in place all working in harmony to produce the product to as close to perfection as they can.
We picked a fresh hop from the Vic Secret Hop Paddock and dropped it into a glass of beer, the hop oils observed moving through the beer were visually hypnotic, the aroma was beautiful and the hop flavor was something I have never experienced before. This is the very reason HPA hops are selling out , if you want to blow peoples mind with a hop forward beer you need to get some Aussie hops into the brew.
We enjoyed one of the most refreshing beers of the trip at the end of this Hop Farm Tour, casually chatting to Peter he drops in he was responsible for the pairing of Galaxy's parents, I reckon that makes his a rockstar in the craftbeer world!!
Cheers for an epic experience Simply Hops & HPA
Sincerely enjoyed Experience
Thanks
Jonathan & Deborah