Organising a Brewery Event
I had the pleasure of listening to Logan Plant (Beavertown Brewery) recently explaining what it takes to put on a major brewery event.
So if you've been under a rock for the last 6 years and don't know who Beavertown are… they have been operating for 6 years in March this year. The have been blessed with incredible growth and make some amazing beers, a big flavour focused solid core range and a range of seasons that show off their creative nature.
The talk was about taking brewery events into infinity and beyond, so last September Beavertown did their first major brewery event Extravaganza…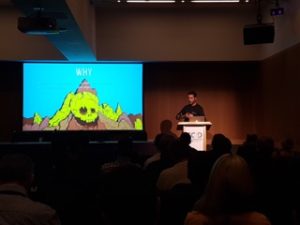 Why?
To Showcase the vibrancy of the craft beer community
To Provide an all emcompassing beavertown experience
The festival had over 8 thousand people attend in 2 days! That's incredible…Logan explained that one of the resons they organize these events is to push the boundaries of beer, that Craft in the UK sits at 2-3% but in London its currently 8-10%, and that this success in the city is largely due to face to face interaction
How?
Find the venue – make it a a "Platform to Express Yourself"
Sign Up Buddies – looking after them is key, Logan explained they brought 14 breweries from the West Coast of America so hospitality was key to getting their support
Logistical Partners – Fresh is best and with 77 breweries from all over the world you need good logistical companies
Stimulate – work with experts, Logan choose to work with Good Beer Hunting
Skullenteers – 200 per day volunterred, they worked one day and enjoyed the experience the second day, plus a kick ass after party to say thanks
Be Utterly Obsessed and Immersed
Future?
Live & Learn –  be inspired to improve
Group Analysis
Continue to Magpie, evolve and progress
Focus – Beers, brewers and Drinkers
Top Tips
Put the beer first
Time – Extravaganza took one year to plan
Communicate
Create memories and experiences
Bring it to life with social media
Budjet & over budget
Don't Panic
Living the dream ;Checkout this video of the event